BMW Car Coloring Sheets for Children and Adults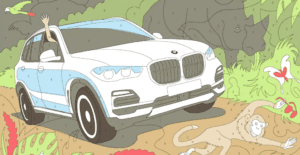 Because of the coronavirus, many families have to stay indoors (➜ Read also: 7 tips for spending time at home).
When the little ones or even the grown-ups get bored, pictures to color in or papercrafts are the ideal way to pull the handbrake at home. Off the throttle and on to pencils, scissors and glue. We've compiled our BMW models as car coloring sheets and papercrafts for you to download, for children and adults.
Download coloring pages X5 here.
Download coloring pages concept i4 here.
Download coloring pages  concept i4 back here
Download coloring pages concept i4 front here
Download coloring pages BMW city here