Best Luxury SUVs in 2020 Ranked – BMW X7 Ranked #1
Best Luxury SUVs in 2020 Ranked
The BMW X7 took home top honors in Car and Driver's rankings of top Luxury SUV's for 2020.
BMW's X7 won over competitors in the same class such as, Mercedes-Benz GLS, Rolls-Royce Cullinan, Infiniti QX80, Bentley Bentayga and the Land Rover Range Rover.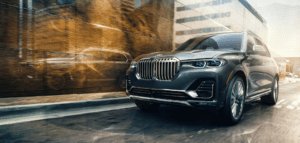 Learn about BMW X7
Shop BMW of Springfield's X7 inventory here.